LIPA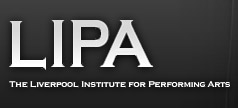 LIPA opened in 1996 to forge a new approach to performing arts training that would lead to sustained employment. It was co-founded by Sir Paul McCartney (Lead Patron) and Mark Featherstone-Witty (Principal).
LIPA is housed in Sir Paul's old school, which underwent a multi-million pound renovation. LIPA has established a reputation as one of the UK's leading higher education institutions for performers and those who make performance possible. It teaches eight honors degree programmes in Acting, Community Drama, Dance, Management, Music, Theatre Design, Theatre Technology and Sound Technology.
The Moving Project at The Liverpool Institute for Performing Arts will be managed by Widening Participation Manager Michelle Gammo-Felton, who will be supported by Director of Higher Education Operations Arthur Bernstein. Together they will be dealing with the staff management, budgets, methodology, recruitment and reporting.
The project was initially involved Christine Chellew of Chellew Productions and Ged McKenna Head of Knowledge Transfer at LIPA.
The project will be delivered by a team of specialist practitioners led by Head of Diploma in Dance Lindsay Inglesby and professional actor Ciaran Kellgren. They will bring in specialist performing arts practitioners to deliver the performing arts training and to develop the performance.
Widening Participation at LIPA
One of our key goals is to ensure that we maintain and develop inclusive recruitment of talented students. We want to ensure that students who meet the entry requirements have the chance to develop and thrive here regardless of background. We have developed a series of widening participation initiatives to help support young people from non-traditional backgrounds to access performing arts training. These include outreach schemes, residential visits, and local community projects. Working to support young people who are not in employment, education or training is one of our key objectives for widening participation, which is why we are committed to the Moving Project.
Website: http://www.lipa.ac.uk/